---
LAS AMERICAS OPEN  is the first International Tournament in Colombia and is a packaged event which includes:
3 days. 3 round C tier Pro/Am event at beautiful country club in the center of Medellin.
1 extra day open field for practice.
First, second and third position on each category will be awarded with Cash and prizes. (amateur-profesional)
ACE award. Dynamic disc sponsor ACE for $10.000 with Dynamic discs brands (Dynamics discs – Latitude 64 – Westside discs), or $5.000 with any discs from other brand.
CTP's awards in each category.
10 days hotel with breakfast.
Pre-charged Metro card for the train, most busses and the metro cables that can be recharged.
Welcome dinner night for players at Club Campestre Hall.
Players pack (customized with items from Colombia)
Snacks and beverage in the fields.
…and more
Cost: $900 usd
DISCGOLFSCENE THE AMERICAS OPEN – REGISTER HERE
Optionals:
FLEX event  in the fields, Open registration $20 PDGA (First come first take) www.dgscene.com/flexabyayala
Doubles round with random Colombian partners, $10 Couple. Held in the Paul Mcbeth project 1.3 course (JP2) www.dgscene.com/doblesabyayala
Long Distance throw event. By invitation
Putting challenge event. Registration TBD
Day trip discounts to Coffee country, Comuna 13 Graffiti or Guatape at www._________.com
Daily events at the 2 Paul McBeth Foundation project 1.3 courses. (Aeropark JP2 and Girardota Parkesito Enka)
Spectator passes that includes an event disc souvenir.
Tickets or spectators at finals days.
Medellín is called the «City of eternal Spring» and has an annual daily temp of 72f. It might reach 80 for a couple hours in the afternoon and 60's at night, all with 50-60% humidity.
Viva Air and JetBlue offer Direct and Roundtrip from Orlando, Miami or Ft Lauderdale to Medellin (MDE) and can be as low as $350.
The event will be held at Club Campestre, a 9 hole private golf course in the El Poblado neighborhood.
If needed, a 1st group of up to 72 players will will play in the AM and another group in the afternoon.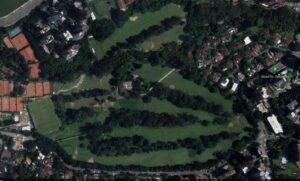 The goal of this event is to expand disc golf in Colombia and Latin America. We are working to secure a space to build 2, possibly 3 eighteen hole courses in the Medellin Metro area. We will need to supply 36-54 baskets, tees and signs. If you would like to further help achieve this goal by donating $25. or more, your name will be permanently and prominently incorporated into these future courses. Medellín disc golf
PDGA members will be afforded 2 weeks to register before it becomes completely open. DISCGOLFSCENE THE AMERICAS OPEN – REGISTER HERE
---
---
ABIERTO LAS AMÉRICAS es el primer Torneo Internacional en Colombia evento que incluye:
3 días. Evento Pro/Am de nivel C de 3 rondas en un hermoso club de campo en el centro de Medellín.
1 dia extra de práctica en el campo
Las tres primeras posiciones en cada categoría serán premiadas con dinero o con regalos de patrocinadores según el caso( Amateur – profesional)
Premio al ACE por Dynamic disc de $10.000 dólares si anota un ACE con discos de la marca dynamic disc (Dynamic disc – latitude 64 – westside disc), $5.000 dolares con un disco de otra marca.
Premios de CTP's para cada categoría.
10 días de hotel con desayuno.
Tarjeta de Metro precargada para el tren, la mayoría de los autobuses y los cables de metro que se pueden recargar.
Cena de bienvenida para jugadores en el salón del club campestre.
Pack de jugadores (personalizado con artículos de Colombia)
Snacks y bebidas en el campo.
…y más
Valor: $900. usd
DISC GOLF SCENE – ABIERTO LAS AMÉRICAS – REGISTRO AQUÍ
Opcionales:
Evento FLEX  de registro abierto. Valor $80.000 otorga puntos PDGA (primeros que se registren , juegan) www.dgscene.com/flexabyayala
Ronda de dobles  con socios colombianos al azar. Valor $40.000 por pareja www.dgscene.com/doblesabyayala
Evento de larga distancia. Por invitación
Evento Reto de Putters. Registro por determinar
Descuentos en viajes de un día a la zona cafetera, Comuna 13 Graffiti o Guatape en www._________.com
Eventos diarios en los 2 cursos del proyecto 1.3 de la Fundación Paul McBeth.
Pases de espectador que incluyen un disco de recuerdo del evento.
Tickets de espectadores para las finales.
Medellín es llamada la «Ciudad de la eterna primavera» y tiene una temperatura diaria anual de 21c. Puede llegar a 25c por un par de horas por la tarde y 15c por la noche, todo con 50-60% de humedad.
Viva Air y JetBlue ofrece viajes directos y de ida y vuelta desde Orlando, Miami o Ft. Lauderdale a Medellín y pueden costar menos de $350.
El evento se llevará a cabo en el Club Campestre, un campo de golf privado de 9 hoyos de golf en el barrio El Poblado.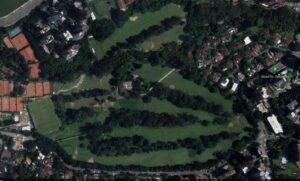 El objetivo de este evento es expandir el disc golf en Colombia y Latinoamérica. Estamos trabajando para asegurar un espacio para construir 2, posiblemente 3 campos de dieciocho hoyos en el área metropolitana de Medellín. Necesitaremos suministrar de 36 a 54 canastas, tees y letreros. Si desea ayudar aún más a lograr este objetivo, done $ 25. o más, su nombre se incorporará de forma permanente y destacada en estos cursos futuros.
---

Patrocinadores
Zafiro ---
Patrocinadores
Esmeralda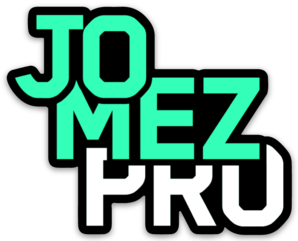 ---
Patrocinadores
Amatista

---
Equipos Participantes: ---
Invitan
---
ABIERTO ABYA YALA DISC GOLF 1-5 FEBRERO 2023 –  MEDELLÍN -COLOMBIA
Presenta Dynamic disks – Medellín disc golf –  Desde la Línea – Liga antioqueña del disco volador